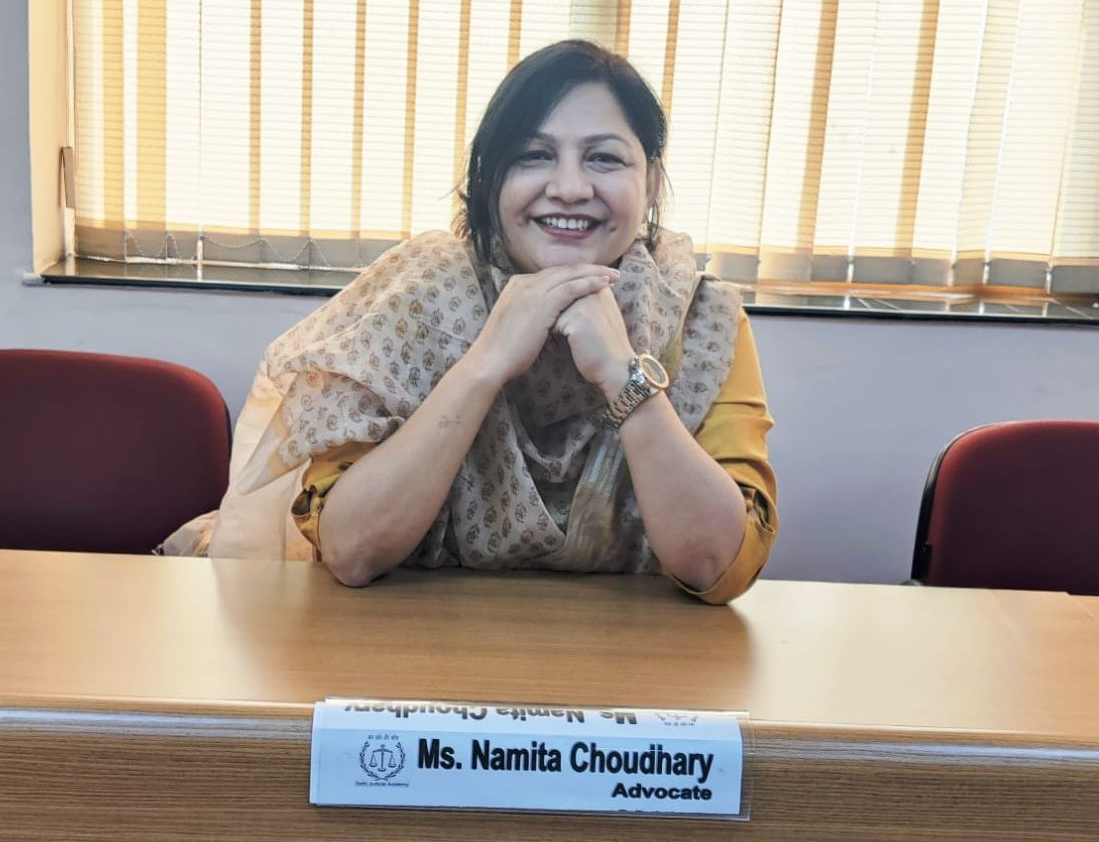 Ms. Namita Choudhary
Partner
Career
Namita Choudhary is an Advocate-on-Record in Supreme Court and has been in practice since 1994. She has extensive experience of handling matters on the Original, Appellate and Writ jurisdiction before the Delhi High Court & District Courts of Delhi. She has conducted a number of cases relating to Civil & Criminal law, Constitutional Law, Consumer, Arbitration, Family & Matrimonial Matters, Transfer of Property Act, Specific Performance. She has participated in the workshop on "Domestic and International Arbitration" organized by the Indian Council of Arbitration. She has been the AOR cum Standing Counsel for the State of Uttarakhand in the Supreme Court of India since 2016.
She has completed the Training programme on "Anti Sexual Harassment of Women At Work Place" & successfully handled complaints of Sexual Harassment at Workplace, as an External Member of the Internal Complaint Committee for Greenfuel Energy Solutions Pvt. Ltd, Gurugram and was also associated with Safexpress Pvt. Ltd.
She has extensive experience in mediating disputes between clients across diverse industries. She has successfully completed the mediation training by the Delhi Dispute Resolution Society (DDRS) and is presently associated with it as a co-mediator. She has also completed the Mediation Training Program organised by the Mediation and Conciliation project committee (MCPC) in coordination with the Supreme Court Bar Association (SCBA).