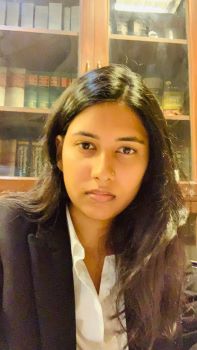 Ms. Rajlakshmi Singh
Associate
Career
Raj Lakshmi Singh completed her LL.M (2017– 2018) in Commercial and Corporate law with distinction from Queen Mary University of London. She completed the Summer Course in Public and Private International Law from the Hague Academy of International Law. She has completed her LL.B with distinction from the Galgotia University and also qualified as a Solicitor of England and Wales.
Her core area of practice consists of civil/commercial litigation, Arbitration, Consumer disputes Competition Law, and Public Law. She appears in a number of forum apart from the Supreme Court and Delhi High Court. This includes the National Company Law Appellate Tribunal (NCLAT), National Company Law Tribunal, (NCLT), Appellate Tribunal for Electricity (APTEL), and the National Consumer Disputes Redressal Commission (NCDRC).
She endeavors to put her legal skills in the best interest of her clients.